Care for the natural environment is the integral part of our social responsibility and ought to be the value permanently included in the mission of every company. This particularly refers to transport companies, as transport is the branch of industry responsible for the substantial part of global CO2 emission and other pollution.
As a result, our company aims at and undertakes specific activities to limit the adverse influence of the performed business activity on the natural environment.
Our activities are visible in: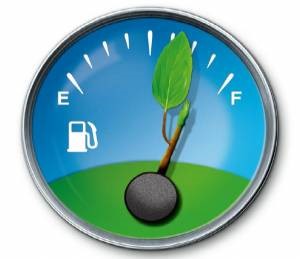 selection of modern means of transport, fulfilling with requirement of low exhaust-gas emission

"ecological" driving, developed via periodical trainings and supported by the implemented fleet management system

effective cargo dispatch planning and optimizing the use of the fleet

electronic flow of documents, instead of paper documentation.
Yet again, in 2021 the fleet was fully replaced, with the purchase of 50 items road tractors VOLVO FH 42T TC New Model, which is the ideal evidence of eco-friendly approach of our company. VOLVO FH is even more eco-friendly and consumes even less fuel than ever before. Thanks to constant development in the field of efficiency and cost-effectiveness, among others owing to the optimization of drive system, as well as the introduction of GPS-controlled cruise control I-See, it was possible to further limit the fuel consumption with observation of strict exhaust gas emissions of the Euro 6 standard. VOLVO FHalso provides the outstanding ecological balance: as the fuel consumption is lower, it also has the impact on the lower CO2 emission- without the necessity of applying other technically labour-consuming solutions. Moreover, new VOLVO FH trailers are equipped with Michelin low rolling tyres, and have very low noise emission.
In order to increase the level of maintenance efficiency of the used fleet, together with the replacement of vehicles, our company provided periodical trainings for drivers, developing their driving techniques and implemented the fleet management system Transics, facilitating the promotion of ecological, economic and safe style of driving, providing appropriate registration and monitoring of driving eco-parametres. On the basis of the collected data it is possible to analyze the mode of driving of particular drivers and follow trends in relation to the whole fleet.
Another eco-factor for optimization of fleet management and cargo dispatch management is the implemented Speed system of InterLAN company. This is an integrated IT solution allowing for, among others, full servicing of transport and forwarding orders, possibility to monitor costs of fleet maintenance, updated designation of routes and their correction via cooperation with e-map and Map&Guide, as well as providing valuable analytic information, necessary for controlling operation and undertaking proper decision on the increasingly competitive market.
Also, in the scope of administration our company combines efficiency with eco-friendly approach. This is underpinned notably by the electronic turnover of accounting documents, functioning for several years now, and the presently implemented e-invoice module, which will substantially decrease the amount of paper documents.